Frequently Asked Questions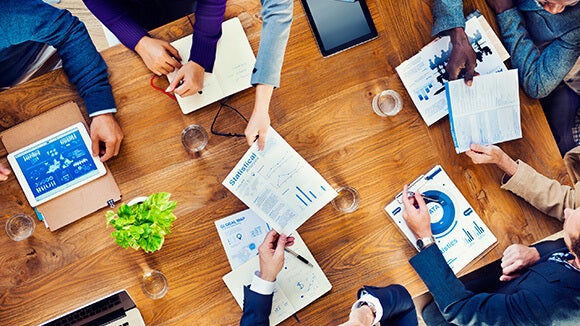 Q1. What services does a recruitment consultancy provide?
Recruitment consultancies add value to businesses by sourcing professionals with the relevant experience and qualifications that best match a company's staffing needs.
At Robert Walters Japan, we specialise in permanent and contract recruitment across all professional industries and seniority levels. Our consultants provide a consultative and non-prescriptive approach to the recruitment process to ensure we introduce bilingual professionals relevant to companies competing in Japan and the global market.
Q2. Does Robert Walters provide temporary or contract recruitment services?
Yes, in addition to our permanent recruitment business that covers all professional sectors, Robert Walters Japan also offers temporary recruitment options through our dedicated contract division.
Our contracting division accesses an unrivalled in-house database containing the latest profiles for bilingual contractors seeking temporary, direct contract or 'temp to perm' opportunities to provide specialised skills and staffing flexibility to hiring organisations.
Robert Walters thoroughly adheres to Japanese Labour Laws, which allows us to provide a dependable, hassle-free recruitment process for accounting, operations, IT and support-related contract positions.
Our consultants provide a consultative and non-prescriptive approach to the recruitment process to ensure we introduce bilingual professionals relevant to companies competing in Japan and the global market.
Q3. What is the fee structure for Robert Walters' recruitment services?
Robert Walters only charges a hiring organisation after the successful placement of a candidate into your company. This process minimises your risk with using our services and demonstrates our longstanding success as a recruitment firm.
While contract terms can vary significantly between industry and job function, our fee structure is highly competitive with market rates.
Q4. How does Robert Walters differ from other recruitment consultancies?
Established in 1985, Robert Walters is an award-winning business and one of the world's leading global, specialist professional recruitment consultancies. With international offices across the world, our truly global footprint enables us to meet the demands of candidates and clients whose needs extend beyond local markets. That is how we have become one of the largest and most trusted recruitment firms worldwide.
In Japan, Robert Walters has grown into the largest, foreign recruitment firm in the country. Our focus on servicing globalising firms means that internationally-minded job-seekers typically trust Robert Walters to manage their careers. As a result, the majority of the professionals in our candidate database are highly bilingual and experienced working in international environments.
Q5. What is Robert Walters' track record in Japan?
Robert Walters currently operates two offices in Japan in Tokyo and Osaka. Since our Tokyo branch opened in 2000, we have grown our recruitment specialisations to now encompass all professional industries and jobs functions for this market. We pride ourselves on our long-term partnerships with numerous businesses in Japan from established multinationals to small and medium-sized organisations. Robert Walters also services Western Japan and Kansai-based companies through our office in Osaka.
As an endorsement to our success with supporting businesses in the Japanese market, Robert Walters Japan was awarded the British Company of the Year 2011 by the British Chamber of Commerce in Japan.
Q6. Do your recruitment consultants possess any specialist experience or training?
Robert Walters consultants are all highly trained and the majority were professionals in the industry for which they now recruit. All of our consultants also undergo continual development through our structured training programmes. These factors ensure that our recruitment consultants are fully equipped to accurately identify and satisfy any staffing needs your company may encounter.
Q7. What type of candidates do you introduce to companies?
Robert Walters employs a number of search and selection procedures to identify the highest quality of bilingual, globally-minded candidates in the market, across all levels of seniority.
We also access one of the most comprehensive databases of skilled professionals in Japan. For globalising businesses, the majority of the professionals in our database possess business-level or fluency in English. Our proven techniques ensure that only the highest calibre candidates with the most relevant skill sets are introduced to fulfil your specific job requirements.
Q8. How do I get started with using Robert Walters' recruitment service?
Contact us today. One of our recruitment specialists will contact you to find out how we can tailor a recruitment solution to best fit your unique staffing needs.