Top skills for sales professionals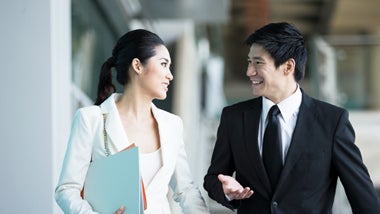 The sales job market has shifted in recent years and employers are now looking for different skill sets. Businesses are seeking professionals who can deliver a consultative and strategic sales approach.
Here, we take a look at the skills you'll need to land a new sales role in the current marketplace.
Consultative Sales Approach
Employers want people who can work in partnership with their clients and provide them with solutions as and when required. The old-school hard sell is not working in this market, where costs are being heavily scrutinized.
Strong Business Understanding
For similar reasons, employers are looking for sales professionals with the flexibility to adapt to broader business decisions (i.e. budget cuts). Strong commercial understanding is key here as it will arm you with the knowledge to tailor your sales approach to unique situations.
Consistently Exceeding Targets
With the sales job market competitive, you'll need to be a strong performer to secure a new role. As ever, you'll need to have a proven history of exceeding your targets and generating significant returns for your employer.
Networking and Building Relationships
While networking may not be top priority everyday, it should occupy an important place on any sales professional's calendar. It is smart to be proactive about networking (both inside and outside of the workplace) so that when a need or opportunity arises, you already have a wide range of established relationships to reach out to. Because of the obvious value you can add to the business, employers are prepared to be flexible on salary to secure the best sales professionals. So, if you possess these skills now is a great time to be looking for a new job.
For more hints and tips, please visit our Career Advice page.

Understanding your strengths and weaknesses is crucial to a successful career change. Please contact us to arrange a free career consultation with one of our professional consultants.